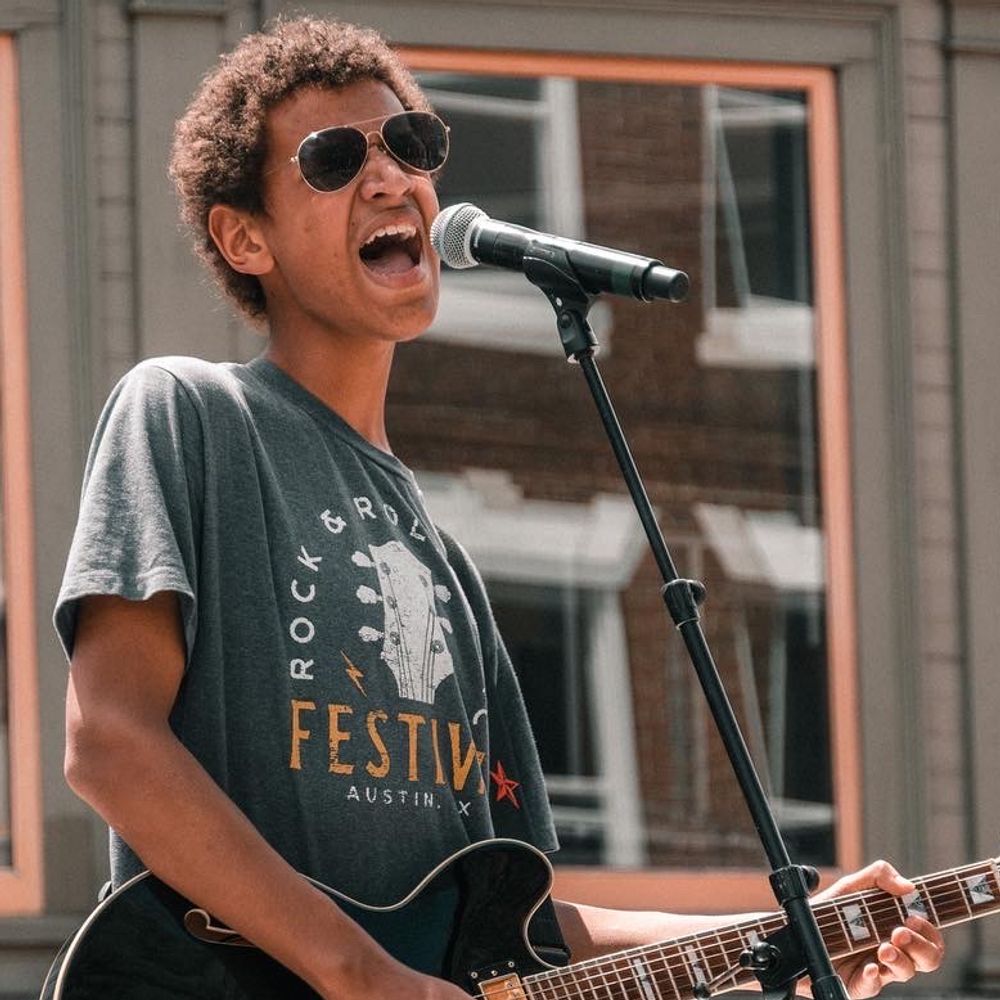 About Andrew
Andrew started playing music at just two years old with a ukulele given to him by a family friend. He got his first guitar a year later and began trying to play the rhythms and melodies he heard on the radio in the car or around the house. After starting guitar lessons with Danielle Miraglia at five, he was captivated by classic rock and blues with Rockin' Robin and For What It's Worth being among his first songs. Once he developed a strong base in the blues, Andrew started to explore jazz. His technical ability on guitar progressed rapidly with fast bebop lines and chord melodies and he developed his listening capabilities, learning tunes on the fly after hearing them just once. Jazz guitar greats like Wes Montgomery and Grant Green had a huge impact on his style, inspiring him to explore the blues further and develop different techniques like blues runs and octaves.
While Andrew developed his guitar style, he also started to pick up arrangement, taking old standards and reinterpreting them in his own way. He found that while jazz melodies and harmonies were interesting, many tunes lacked a strong groove. In eighth grade Andrew watched a documentary on the recording studios of Muscle Shoals and the artists that they made famous. Inspired by soul singers like Aretha Franklin and Wilson Pickett, he began imitating driving grooves and learning to sing. Taking his jazz knowledge, groove sense, bluesy guitar playing, and deep voice, he started to form a unique musical style.
Andrew made his debut in the Boston music scene at Club Passim's open mic series. He's since performed at The Burren, Mayfair 2022, Belmont and Arlington Porchfest, Club Passim, the Post Underground, and other venues around Boston.